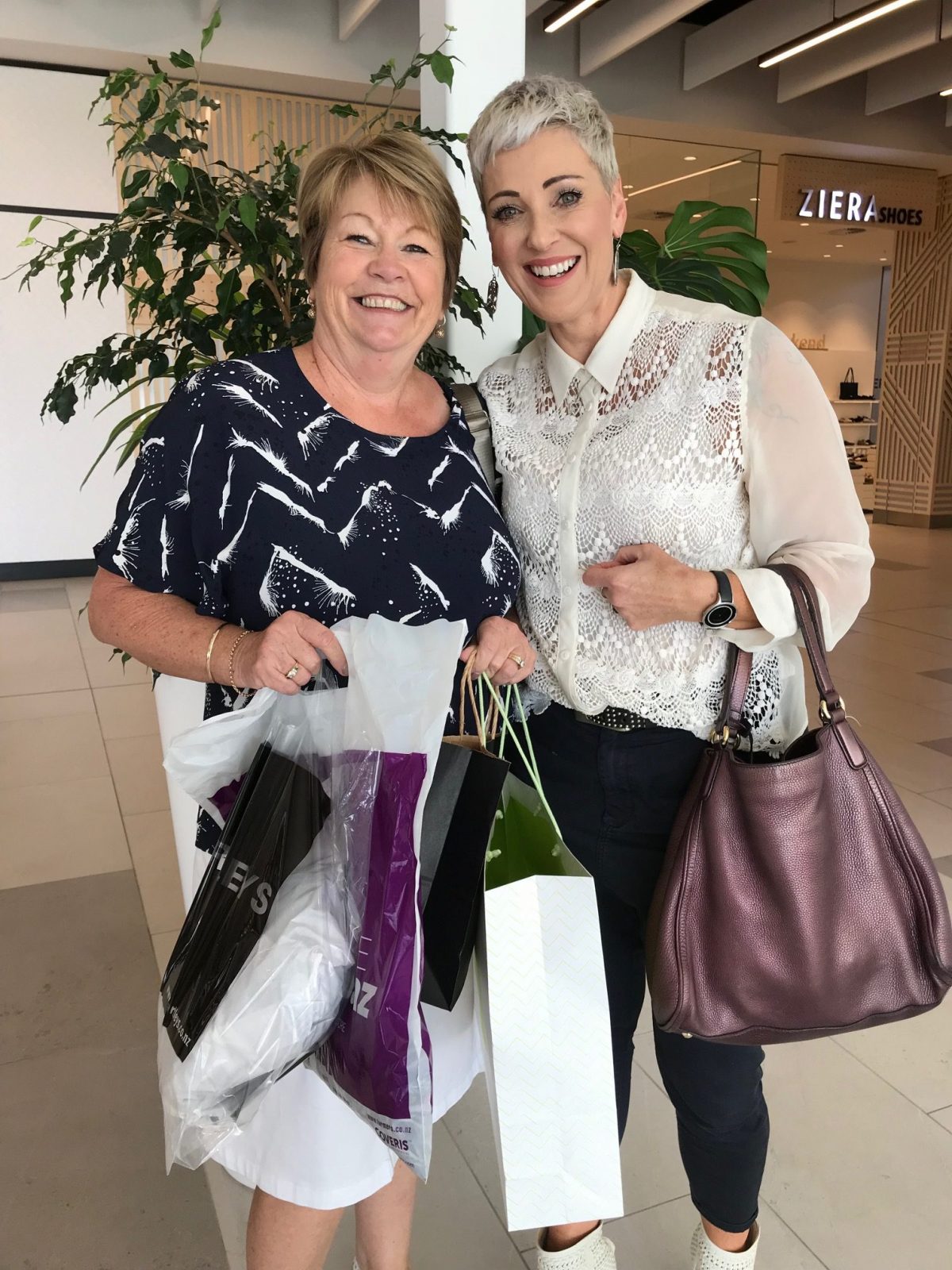 Posted 08 May 2019
STEPPING OUT IN STYLE AT SILVERDALE MALL
This was the dream come true for the winner of our March fashion campaign to win a Personal Styling Session and $1,000 to spend at any of our fashion stores in Silverdale Mall.
Congratulations to Sharon Harbinson, pictured here with the fabulous Jackie O'Fee from Signature Style.  These two have been shopping up a storm here at Silverdale Mall, where Sharon won our AW19 Fashion Campaign.  Not only did she get $1000 to spend at the mall, she got one on one styling with Jackie, who helped her select colours, cuts and fabrics to make Sharon look and feel fantastic.
Sharon loves Silverdale Mall.  Despite living up in Point Wells, she is a regular shopper here.  Winning the shopping spree with an expert shopping has been a real treat for Sharon and she has extended a huge thank you to Silverdale Mall, and all the Retailers who made her so welcome.
"When you know exactly what you should be looking for, it makes shopping so much more fun!" says Sharon who loved spending the day with Jackie and getting advice and tips on how to accentuate your shape and skin tone.
"There was a great selection at Silverdale Mall for Sharon to choose from and it's such a great intimate shopping mall."  Quite the compliment coming from Jackie who has shopped with clients all over the country.  "There's something very special about Silverdale, I can't wait to come back" she says.
Has Silverdale Mall got something else coming up?  The success of this competition has spurred further plans for more fantastic fashion focussed campaigns.  Watch this space!
www.silverdalemall.co.nz