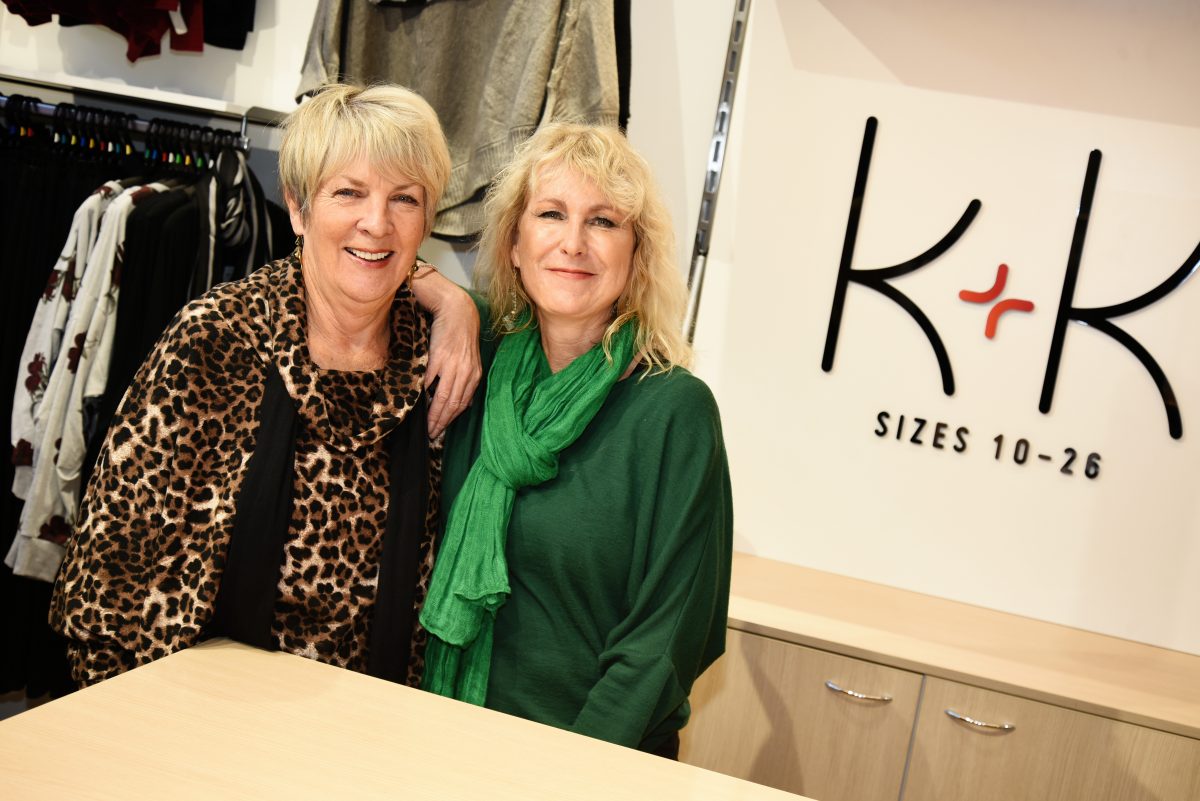 Posted 19 August 2019
Fast approaching their fifth decade in business, few Kiwi clothing companies are as respected and revered as iconic K&K who specialise is affordable, stylish offerings in line with the latest international trends, catering to ladies sized 10-26. What's more, the family-founded firm fiercely retains its roots.
"There is such a family-feel at K&K," beams Christelle Mathon, the company's marketing and digital manager. "The owners, Avi & Rachel, operate an open door policy that also extends to our customers. Anyone who calls head office will quite frequently have Avi answering questions and helping out. Rachel is the quintessential mother hen! Always in contact and constantly offering moral support while pushing us to be better."
K&K also prides itself on its sustainable and ethical business practices such as partnering with organisations that ensure its manufacturers are paid and treated fairly, while reducing the likes of waste and plastic consumption.
"Such issues are at the forefront of our minds at head office," reveals Christelle. "We are taking steps to reduce out environmental impact as much as possible. K&K is very strict about who we work with—only manufactures that have adequate working spaces, proper working hours, liveable wages, and holiday pay and so on."
Reusable bags are provided by all stores, with recyclable paper bags also arriving soon: "Our next priority is our shipping bags for our web store."
What are some other challenges you face within the retail industry?
"One of the biggest challenges in recent years has been the overseas competition encroaching on the New Zealand market. However, we have something that they don't which is a Kiwi heritage that comes with a unique understanding of our customers. We are proudly Kiwi-owned and operated. We design with, and for, the real Kiwi woman, while growing with the times and developing trendier, fashion forward pieces. The focus we place on who we are makes us a tough player in the market."
What trends are you most excited about?
"The 2019 spring-summer range is one of our best ever! There is just so much for customers to play with. From Animalia on safari, Fantasy florals to reflective Neon Brights, we can't catch our breath! And let's not forget the ruffles, frills, metallics and paper-bag waist that screams the 'three Fs': feminine, flirty and fun! Our new season launches at the end of August, so stop by and see for yourself."
Christelle says witnessing customers leave with "giant smiles" is one of the most rewarding aspects of their work. "They are absolutely loyal and trust us to guide them with their purchases," she adds. "Our girls are stylists with eyes for details and they go above and beyond, picking out the perfect outfit for your shape while carefully avoiding any fashion faux-pas. We are very proud of our team. We often get emails from customers saying how incredible Di, the Silverdale manager, and the team are."
The availability of email and social media, says Christelle, has been one of the most thrilling developments for industry, opening the door for "transparency with our customers and instant contact for feedback, questions and so on".
And is there a typical K&K customer?
"We've got such a variety. Over the last couple of years, we've added quite a few refreshing and trendy pieces that have brought in a younger customer which has pushed us to design for them while retaining the classic styles for our existing, loyal customers. We are adding a second label to our name, Coco & Belle, which is a fashion forward sister brand to the iconic K&K. So, watch this space!"
As for working—and shopping—and Silverdale Mall, Christelle believes it has few peers.
"There's that coastal charm combined with such a great atmosphere! We absolutely love the natural light that flows through the mall. Sitting at one of the great cafés taking in the views you're guaranteed to meet the most relaxed people, non-fussed with the busy-ness of the CBD. The community is warm, friendly and caring. We felt very welcomed when we opened our K&K store there."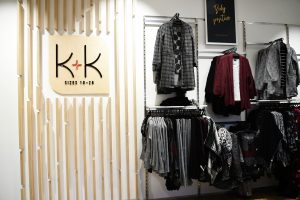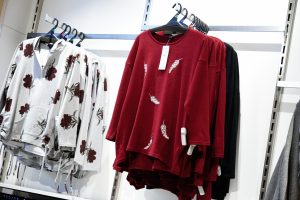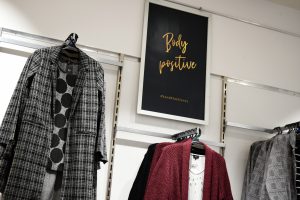 ---