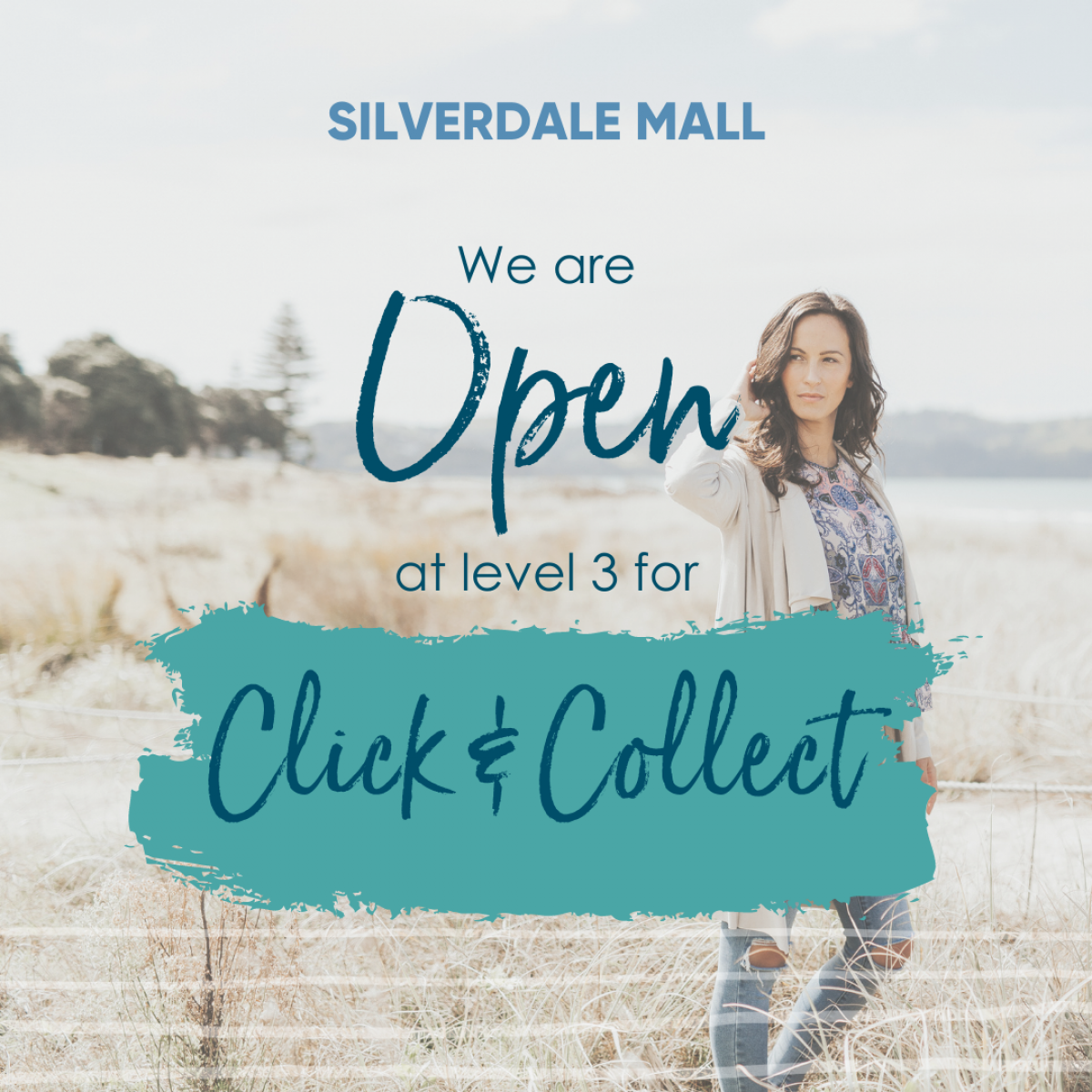 ALERT LEVEL 3
COVID-19 Level 3 will start at 00:00 on Wednesday 22 September 2021. This will be for 2 weeks and reviewed on Monday 04 October 2021.
Under Alert Level 3, Silverdale Mall will be offering customers Click & Collect services for pre-orders daily from 10am – 5pm
Please see the below as to how we will be operating during this restriction level.
• The Mall will open for  click & collect services only.
• Entrance/ Mall Access – Only the front main entrance (Silverdale Street) will be open during level 3 lockdown.
• Mandatory mask wearing – As per government guidelines, masks are required for entry. If you do not have a mask, Please ask our staff for assistance, and we will provide one for you.
• There is a minimum 2 meter separation between customers in retail spaces
• Mandatory QR scanning & signing in as you enter the mall and at the relevant click & collect point.
• Parking – The carpark will remain closed for the duration of level 3.
We'll update you on changes to our opening hours and procedures as the public health response to Covid-19 evolves. If you wish to contact us, please head over to the Contact Us page  and send us a message or you're welcome to contact us through our Facebook page @silverdalemallnz 
We appreciate these are trying times and we are so grateful for your patience and your continued support.  If you need more info, you can find the latest Covid-19 advice from the Ministry of Health here. 
Stay safe,
From the team at Silverdale Mall.
We're delighted to welcome you back.
---